Twist of Fate - Replace & Modify
(@mikethered)
Joined: 2 years ago
Posts: 179
Thanks, Jordan.
And RSM, nobody was being a pain.
These types of questions are going to come up, and it will be up to us to decide how to handle them when in the middle of a game.
Getting an official answer could take some time as they discuss it internally - and I also wouldn't be surprised if they sit and watch us hash it out as well to see different angles.
Same situation with Detroit Park and Cody Bellinger in a clutch moment.  Should be +2 when he steps in and then when twist of fate is played, -3 (because of the icon) so it should be negative -1 to the swing
Hang on, I'd actually like a confirmation/clarification on Ahrensku's comment.  
If it's just a clutch moment that doesn't have RISP (e.g. 7th inning or later in a 3-runs or less game) then wouldn't it be -3 to Bellinger's swing?  His clutch would get reversed to -2 and then there'd be the additional -1 because of the icon.  Right?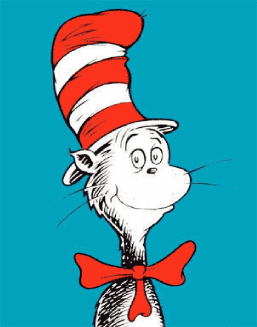 (@mattinthehat)
Joined: 2 years ago
Posts: 87
This happened in our game. Here is the full scenario.
Detroit Stadium says that clutch is factored into the swing when there are RISP.
Ahrensku had runners on 1st and 2nd, when Bellinger came to bat.
I played Twist of Fate.
So I said it should be +2 (reverse) = -2 + -1 for AS icon = -3
Ahrensku said that it should be +2 + (-2+-1)= -1 
(@communitysalad)
Joined: 2 years ago
Posts: 271
First and foremost, there is no additional +1 because it's only if your player involved has the AS icon. Secondly, Twist of Fate flips the clutch before the stadium adds it to the swing. Once Twist of Fate is played, Bellinger's clutch is -2 for the at bat. It's an order of operations thing: Cards Before Pitch -> roll for pitch -> cards before swing -> swing -> result. Twist of Fate occurs before Detroit's effect is put into play.
Ah so we at least played it wrong with the icon (and the decision ultimately didn't matter), but I don't agree Navarre. The way it was ruled previously is that the Stadium takes place before the cards.  Scenario A for Hamilton means that the stadium affects the player first, then cards can be played.  Miami Park affected the clutch before you could play Twist of Fate, why should it change for another park? I was under the impression that parks affect everything before you can play strats.
And since I messed up the icon ruling (stupid online games), based on the Hamilton precedent, it should have been +0 to the swing. And honestly the card only states "reverse any one player's clutch" but doesn't say for how long.  Is for the whole at bat? Just for this card to be played(ie if another card played right after uses clutch then the clutch is back to its original value). I don't know the intention or the answer, but this opened up a can of worms.
And the situation (which I didn't eloquently explain) was a clutch moment because of the bases being loaded, not a 7th inning or later clutch moment.  The latter wouldn't have used Detroit's Stadium, but the former does.  
Community Salad is probably right on the no additional +/- ruling on the card...but, while I think Ahrensku is right about the +2 applying no matter what from the get go, i'd really appreciate a remark from the Clutch team here.  I see both points.  On the one hand the clutch applies before it's inverted by Twist of Fate because the moment a guy steps into the box, the stadium card is active.  On the other hand, the Detroit stadium card says apply the clutch to the swing, so if the clutch ends up being negative, it would seem that the positive aspect wouldn't have been able to be applied.  
IDK though, reasonable readings both ways.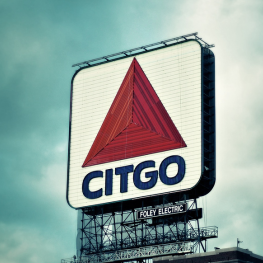 (@boston-diehard)
Joined: 2 years ago
Posts: 19
I agree with Ahrensku. This is similar to a situation that came up when Ahrensku and I palyed our game. It was top 10 2-2, 2 outs, men on first and second. I was home (Miami - add clutch to pitch when RISP). I brought in Sam Dyson (+2 clutch) and immediately played Enter Night (factor clutch into pitch if positive). The way we played it was that Dyson had +2 to pitch from the stadium effect AND +2 to the pitch from Enter Night, since the rule book explicitly says stadium effects do not count as "Doubling Up".
If we played it correctly (Jordan to confirm), then both effects are independent events from each other and Detroit should be treated the same. +2 to the swing from RISP, then -2 from Twist of Fate for a net of 0.