2017 Superlatives
Dear my fellow Clutch enthusiasts,
May I present, for your consideration, a compilation of the finest cards that our beloved game has to offer; organized categorically so as to create a hierarchy of importance. If thou ist new to thee game, may this serve as a guide to the holy of holies in Clutch. Ye shall find below my personal views on the best cards of 2017 and I hope that you all share you sentiments as well, should a category winner not befit your beliefs:
Most Influential Stadium
Detroit – The name of the game is Clutch Baseball. This stadium not only incorporates this stat, but does it in a very impactful way. All those times your friend paid down for hitters with negative clutch will come back to haunt them. Pair this with a 1-18 out pitcher and -2 clutch hitters can't get a regular-die swing hit on the pitcher's chart.
Los Angeles (A) – Getting a runner into scoring position and then potentially picking up a card to bring him in? No stadium changes the game like Los Angeles (A). With three different LA-A players with natural HR slots, and two more sitting at 21+, you're going to be filtering through your strategies like Scioscia himself.
Miami (base) – If winning the pitch is the most important battle in a Clutch game, then being able to do it with runners in scoring position is essential. Once again, having a stadium that incorporates the namesake stat is great for the brand. Miami also nullifies the weaknesses of Phelps and Barraclough, two pitchers that hold a lot of value for their cost.
Winner – Detroit: Reps the namesake well and can create some truly fun games
Best Card for its Cost – Strategy
Hit and Run – The fact that this card is uncommon is unreal. It ruins double play attempts. It moves Speed D and C runners across the diamond. Hell, it even scores them on a double. The worst-case scenario is a strike-em-out, throw-em-out. However, knowing that you can play this card after the pitch/before the swing makes this easy to avoid and all the more powerful.
Instant Replay – For a rare card to be nominated for Best Card for its Cost, you know it has to be good. Instant Replay is that good. With the ability to turn doubles into HRs, walks into fly outs or singles, Ks into GB, tied throws into saving a run, you name it. It is playable during every at-bat of the game and the only downside is coming across a scenario that would've been better later. But hey, the card can't manage itself.
Tipping His Pitches – A dark horse candidate. It gains its candidacy from its uncommon status. This card flies under the radar because you have to discard a card of your own. But at the end of the play, you're weighing discarding a card that you don't mind losing versus a base hit and discarding their best strategy at the moment. Considering the chances that you'll get 2 hits during the course of the game, the impact that this card can have can be gamechanging.
Winner – Hit and Run: Can't beat the value of a card that good
Must-Play Card of the Year – Strategy (non-rare)
Fast Worker – While Fast Worker definitely loses some of its nomination power in a casual one-game series, its impact across an entire series or a season is certainly felt. You could potentially forgo a RP for a dominant closer, knowing that you have that in your back pocket. Better yet, that #5 starter got lucky against the 7-8-9 hitters and now he's going 6 innings and saving you a trip to the bullpen.
Hit and Run – Already a strategy card winner, it's also a favorite to win Must-Play Card of the Year. It puts runners in scoring position and it saves you an at bat to do it. The value stands alone.
Scouting Reports – What's better than to have control over the one thing that's blind to you in the game – your strategy deck? Being able to control that twice. It's extremely aggravating to draw an offense card when you're about to pitch and vice versa. Regulate that to your need.
Winner – Hit and Run: Move runners with minimal backlash
Best Card – Strategy
Instant Replay – Its impact on the game is significant and its versatility is unmatched.
Déjà vu – The day saver. The two-card discard that you have to pay is well worth it. The ability to take away a HR or even save yourself from a massive meltdown with the bases loaded is something that can't be duplicated. The neutrality of the card boosts its effectiveness and is why it lands on this finalist list.
Curse of the Black Cat – The late-entry into 2017 has reared its claws ferociously. While it only has a 5% chance to be activated (less than Throwing Gas), once it gets going, IT GETS GOING. It makes things happen on the pitcher's chart, and when paired with a power die swing, big things could happen.
Twist of Fate – The crown jewel of the midseason set. This ultra-rare card flips the script and ruins big chances. Imagine your opponents surprise when he sends Anthony Rizzo to the plate in the bottom of the 9th, only to see his swing receive a -3 punch?
Hit and Run – Would you be surprised if Hit and Run finished the treble by taking home Best Strategy Card? It's combination of ability to impact the game with its uncommon status makes this card one of the best in 2017.
Winner – Déjà vu: A big impact on the game, every time
Best Promo Card
Ken Griffey Jr. – Arguably the most-rare card in the entire game, the Kid is also one of the absolute best. A 4-icon card that is a true alternative to Mike Trout. One of 6 cards with 18+ HR. One of 6 cards with +5 CF fielding. 14 OB vs RHP. The only question you had to ask yourself is if paying 715 points for 12 OB vs LHP is worth it. I think yes.
Mike Schmidt – If there is a more unique card than Schmidt, I would like to know (no really, comment if you think there is one.) The 1st and only 5-icon player. 13 OB, 19+ HR and top defense at 3B. Wedged perfectly between Donaldson and Arenado, Schmidt takes Arenado's icons and Donaldson's chart and creates an immaculate hybrid.
Brandon Webb – Every time I look at this card, I have a hard time believing that it's only 550 points. This card is Rick Porcello with extra command versus RH, better clutch and chart for just 90 points more. One of 15 cards that can pitch 7IP and can get up to 6 command.
Winner – Ken Griffey Jr.: The card is simply too good
Must-Play Card of the Year - Player
Ryan Flaherty – Not only is this the cheapest card in the game, but he's a utility player. That level of versatility mixed with his low cost makes him a clearcut Must-Play.
Jordan Lyles – Another 4 command against RH hitters, but Lyles can go 2IP for only 5 points more than Tonkin. While he does only have a 1-16 out, he makes up for it by saving you a RP arm.
Michael Tonkin – The Ryan Flaherty of the bullpen. Only 50 points as well, Tonkin has 4 command against RH hitters.
Winner – Michael Tonkin: This is sure to be a controversial win, but with the superior chart, Tonkin gets the edge over Lyles. There are other options than Flaherty for the bench, but Tonkin's 4 command for 50 points is exceptional.
Underappreciated Card of the Year
Javier Baez – For just 210 points, you get a player that has max defense at 1st base, only missing one point for 2nd/3rd base and it's still solid at SS. He also swings with a 12 OB vs LHP and a 1-5 out.
Jackie Bradley Jr. – 12 OB. Doubles at 15, triples at 19, homers at 20. B speed. +5 defense in CF. And he only costs 425. Are you kidding? How did we let someone like this slip under our radar for so long? This is a #2 or #3 hitter that has +5 defense and isn't going to break your bank.
Matt Carpenter – I outlined the disdain for Carpenter in my post about "Choosing a Player for Each Stadium". That +1 infield defense is so frustrating. But when you compile everything good about him, you can find him a spot; even if it's DH. 13 OB, +2 clutch, 19 triple and 20 HR. One of 11 cards to double at 14 and just one of three to have an OB above 12 while doing it (Ortiz and Donaldson [Story does has 13 OB vs LHP]).
Winner – Jackie Bradley Jr.: For comparison, he has better fielding and power than his teammate Mookie Betts. The lack of icons and higher out is what pushes him down 45 points. But we can all acknowledge how great of a card Betts is. We didn't realize how good JBJ is.
Crowd's Favorite
Chris Devenski – Overworked at the Philly tournament, this card became banned from the Online Winter League for fear that he would be too rostered. Every team needs a good reliever and it seems that the Clutch community loves their innings eater, especially when he comes with a 6 L+1 command.
Billy Hamilton – Speed A, +5 defense and a SB icon for 165 points? What's not to love? Stick him in the 9 hole and have fun with all the points and DH-type players you're playing in the outfield.
Shelby Miller – A cheap pitcher that can still bring 4 command vs RH hitters for 6 innings. He's your #5 pitcher that you don't feel scared putting on the mound.
Winner – Chris Devenski: There's a reason why he's banned and is nominated for another category…
Best Card for its Cost – Player
Aroldis Chapman – The 2nd cheapest (255) closer with 6 command, you have to wonder why Chapman isn't used more often. With a 1-7 K zone, he's the ultimate get-in-and-get-out closer.
Travis Jankowski – Most effective when paired with Ichiro, Jankowski provides 12 OB vs RHP, +3 defense in all 3 OF positions and B speed all for 150 points.
Chris Owings – Speed A for 90 points that can play both SS and CF. I don't think we'll ever see another card like him.
Winner – Travis Jankowski: A cheap card that you don't feel cheap about playing
Most Unplayable Card
Steve Carlton – The card everyone wants to play, but no one will pay for. A 4-icon pitcher that can go 8 innings and has 6 L+1 command, Carlton is worth every single point. But for someone that you're only going to use once every 5 games, you're better off spending your points on Trout.
AS Craig Kimbrel/AS Kenley Jansen – Virtually the same card, here's a list of SPs that you could play instead of these 370- point closers: Tomlin, Sanchez, Richards, Hendricks, Darvish, Happ, Hamels. Despite their unhittable nature, 370 is simply far too much for someone who is likely to only pitch one inning, unless the game goes into extras.
David Ortiz – By far the best chart in the game. 15 OB vs RHP, 1-3 out, double at 14, 19+ HR and two icons to boot. Not to mention the +3 clutch that would thrive in Detroit or even with a Prime Time. So why is he nominated? Because he's speed D, +1 defense and costs 745 POINTS. For just 55 points more, you could have the full version of Mike Trout or for 30 points less, you could have Griffey. So, if you choose to pick Ortiz for your team, you are now forced to pay for defense, which usually comes at the cost of hitting ability.
Winner – David Ortiz: The only reason why Ortiz takes this over the closing pair is because in a single game Kimbrel/Jansen could be elite picks in lieu of a deep bullpen. Carlton is worth it if you're willing to pay for him. Ortiz doesn't have those same impacts for his cost.
Best Card - Hitter
Paul Goldschmidt – Perfect defense at 1B, 15 OB vs LHP, +2 clutch, speed B, doubles at 16 and has 20+ HR. All for less than 650. What more do you want? You could literally put anyone around this guy.
Aaron Judge – You can't ignore his 15 OB vs LHP paired with an 18 triple and 19+ HR. Once you throw in the +3 outfield defense, you've got a star.
Mike Trout – base set: There's a reason why this card wasn't nominated for Most Unplayable. You're getting 800 points worth of a player with Trout. 15 OB across the board, speed A, +3 CF defense and a 19+ HR. Oh and just so happens to have the MVP icon, in addition to the SL and SB icons, making him usable with a strategy card in almost every situation.
Winner – Mike Trout: While I personally feel that Goldschmidt's cost-to-talent ratio is better than Trout's, there's no denying that what you're paying for is something special.
Best Card – Pitcher
Chris Devenski – A bullpen shaping RP. You're looking at 2 innings of Will Harris: Deluxe Edition. If the 2 IP is worth it, pay for him. He's an exceptional RP that will allow you to pay down at the back of your bullpen. Let's not forget that he's the only card to have been banned by Clutch.
Clayton Kershaw – base set – From the moment you gazed eyes upon the database, you knew Kershaw was going to be trouble to face and a godsend to have on the hill for you. This translated seamlessly onto the Clutch field. Someone who has 8 command vs LH hitters should not be able to go 7 innings. The card is nearly unbeatable.
Max Scherzer – base set – If we knew Kershaw was going to be great, we certainly learned just how great this Scherzer card was. While he doesn't sport the same command or chart of Kershaw, the 3 icons he has makes all the difference. His downsides? 24+ HR on his chart and 5 command vs LH hitters. The latter may not seem like much, but we're talking about the best in the game.
Winner – Max Scherzer: While Kershaw is the most dominating pitcher in the game, Scherzer is the better overall card because of his icons. With the ability to draw cards at a rapid pace, Scherzer helps you filter through your strat deck and find the perfect card for every scenario. The 7 command versus RH hitters is still insane and his downside is very little to be worked up about.
Don't agree with these choices? Add your favorite cards for each category...or hell, even make up your own category!
This post put a smile on my face so I have to jump in and put my 2 cents.
Most Influential Stadium: Colorado Field.  This card is essentially omni-present.  It has been in both Online Leagues, used twice at the Philadelphia tournament, and even used for testing Power decks pre-release.  It is the ultimate hitter's park, with the only downside being there aren't enough Colorado Pitchers to make it worthwhile.
Runners Up: Detroit Park, Miami Park (2017), Kansas City Stadium, Seattle Field
Best Value (Strategy): Challenge Flag.  When talking best value I'm talking Common/Uncommon.  This card wins with diversity.  It's your best ally against tough rolls whether baserunning or fielding and it's bonus can be taken advantage of by around 24 players.
Runners Up: Hit And Run, Good Jump, Fast Worker, Tipping His Pitches
Best Card (Strategy): Instant Replay.  It was tough between Instant Replay and Deja Vu.  However again, it's the versatility that does it for me (and only discarding 1 card).  I can't even type out how many ways this card can be used.  I'll never forget Mike's face when I +1'd to his own roll in order to turn a K into a GB and a successful Double Play.
Runners Up: Deja Vu, Crowd On Its Feet, Meatball Masher, Twist Of Fate
Best Value (Player): Salvador Perez. Again, Common/Uncommon only.  230 points to thwart all but the speediest stealers with a SL icon to boot.  The runner ups are great but this was THE player of 2017 for me.
Runners Up: Ryan Flaherty, Chris Owings, Billy Hamilton, Raisel Iglesias
Best Card (Player): ASG Aaron Judge. First off - no promos.  Second off - elephant in the room, let's compare him to Mike Trout.  For 130 salary cheaper, you lose 1 Clutch (not negative though), .5 OB, 10 Speed, and 2 Icons.  Their Defense, and more interestingly their charts, are identical.  For most people what I just listed is a wash, maybe even a slight nod to Trout.  However, the fact that Judge plays LF/RF with a +3 Defense and Trout plays CF is what gives Judge the photo finish victory.  Locking in your sole CF at +3 isn't great, and a +3 at LF/RF gives you much more flexibility if you were to start your lineup around either player.
Runners Up: Mike Trout, Chris Devenski, Luis Castillo, Max Scherzer
Minor Categories:
Best Promo - Ken Griffey Jr.
Runners Up: Steve Carlton, David Ortiz, Mike Schmidt, Brandon Webb
Unsung Hero - John Lackey
Runners Up:  Nori Aoki, Adam Ottovino, Neil Walker, Brad Hand
Player Of The Year - Tony Alberts
Runners Up: Matt Ahrens, Navarre Moore
Business Development/Gameplay & Balance for Clutch Cards
That last one stung haha. Winning a tournament and getting into the playoffs will do that though. I'm not missing the next one tourney.
(@beardownforwhat)
Joined: 2 years ago
Posts: 249
(@drew)
Joined: 2 years ago
Posts: 9
One guy that I view as a near must-start and doesn't seem to get talked about much here is Daniel Murphy ASG. OB13, 3 outs, and a 16 2B for a svelte 415 points is a fantastic deal. He only gives you +1 defense, but I personally think the importance of defense (especially infield defense) is generally overstated since it only affects a few rolls a game and Speed Cs & Ds are so prevalent. Plus, and correct me if I'm wrong, there aren't any offensive strategy cards that directly target the 2B like there are for the C, SS & 3B so it's an ideal position to punt defense. 
Another card that makes it onto every one of my teams is Cole Hamels. He's the best deal of all the CMD 4, 7 IP guys and has the sneaky-good advantage of being a lefty. Cheap and effective enough that he makes sense for every team permutation.
Posted by: Ahrensku

Only person on the player of the year to not win anything.  Haha, stings a bit.
The 8-0 start in Winter League played a good part in that decision
Business Development/Gameplay & Balance for Clutch Cards
Hech is an amazing card. +5 defense and B speed for cheap is a steal.
I have a love-hate with ASG Murphy. That +1 defense is something that could be looked over cause of the 13 OB and 1-3 out, but the 22+ HR is what kind of kills this card for me. You could get Kipnis for the same price and he gives you +4 defense and B speed.
Hamels is also a great card. Him and Stroman are both cheap 7IP options.
While 2B can't be targeted like SS and 3B, diving up the middle is a huge card that requires good up the middle defense.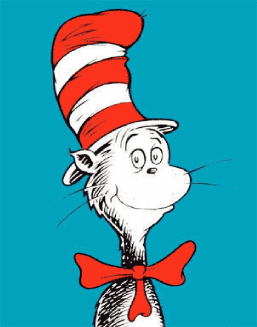 (@mattinthehat)
Joined: 2 years ago
Posts: 87
Best Promo Card - I'm gonna come out of left field for this one (pun very much intended) and say Kyle Schwarber. He's the cheapest LE card and arguably the most roster-able. He only costs 315, he is 13 OB against RHP has a HR of 19 and a clutch of +2. Sure he only has +1 def and he is out at 7. But at 315 points that's a pretty good deal.
Posted by: mattinthehat

Best Promo Card - I'm gonna come out of left field for this one (pun very much intended) and say Kyle Schwarber. He's the cheapest LE card and arguably the most roster-able. He only costs 315, he is 13 OB against RHP has a HR of 19 and a clutch of +2. Sure he only has +1 def and he is out at 7. But at 315 points that's a pretty good deal.

 
I agree with you with Schwarber's bat. DHing him is definitely a great choice. The three I mentioned are just too good, even for their cost.